10+ Years in Live Performances,
7+ Years in Video and Sound Design,
Live Public and Studio Audio
Adaptable to any audio interface
Industry-standard production studio
Original, Clean & Explicit music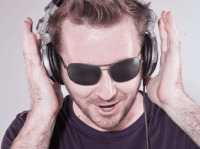 Name: Quick Switch
Real Name: Travis Peck
Job: DJ, Producer, Sound Designer, Lighting Designer, Controllerist
Origin: Houston, TX
Resident: Atlanta, GA
Territory: United States.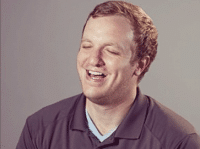 Name: IExist
Real Name: Jordan Towson
Job: DJ, Videographer
Origin: Baton Rouge, LA
Resident: Baton Rouge, LA
Territory: United States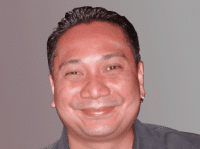 Name: DJ Shah
Real Name: Shah Ramli
Job: Creative Director
Origin: Suwanee, GA
Resident: Atlanta, GA
Territory: United States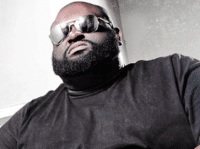 Name: J South
Real Name: Jason Powell
Job: Producer, Vocalist, Mix/Mastering Artist
Origin: Lilburn, GA
Resident: Atlanta, GA
Territory: United States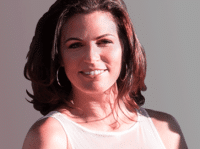 Name: The General
Real Name: Sara Bednar
Job: Manager, Booking, Event Coordinator
Origin: Fort Lauderdale, FL
Resident: Atlanta, GA
Territory: United States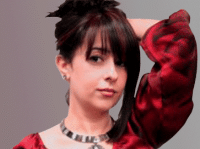 Name: Fashionable Ilana
Real Name: Ilana Koeinov
Job: Stylist, Make-up Artist
Origin: Israel
Resident: Atlanta, GA
Territory: United States
Description
Radigital Studios is a full-service music technology, performance, & production company. Though compared to the average studio, we are small in size, yet our capabilities are big and remarkably competitive. For every kind of job, we constantly exceed industry standards and match all audio best practices. Our services consist of live DJ performances to Recording, mixing, and mastering songs for any artist. Our team of creative sound designers and performers guarantee your next event to be exceptional. The notable Radigital Studios production team promises to meet your creative expectations, so that any song or sound you dream of composing, that we'll help you surpass your musical goals, and deliver the mastering quality you expect from the big leagues.
Our most notable performer and team captain for DJ gigs, QuickSwitch, leads a task force to provide the innovation, logistics, arsenal, and expertise, so that your shows will be pumped with excitement, projected with audience cheers, and fueled with musical memories.
QuickSwitch is also a trained sound designer, who works with a team of technicians to assure your music and performances comes out the way they should and that the production value is maximized in every bar.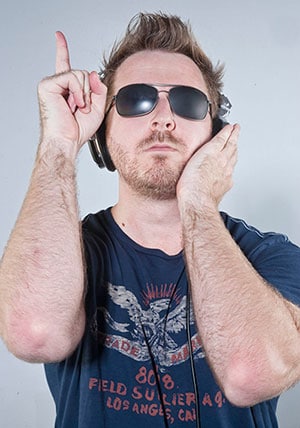 With powerful stage presence, talent, and originality, Radigital Studios teams are an eager, willing, and capable team of professionals that offer competitive pricing. We've supported local artists, communities, fashion shows, conferences of many genres, and commercial jobs across the United States. We're seeking out new growth opportunities every day. We operate more by love and compassion than we do profit, because we're in a more strategic market position than others, with less overhead.
To learn more about our credentials, history, and qualifications, most of the information you may need is on our website, or if you have any questions or concerns, call us for a free consultation
We're here to serve, we live to perform, we love to please our audience, and we supply you with the products you can have faith in. Let our team take care of your music, your event, your show, and save you on cost in the process. We only shine, when you shine!
Thanks for visiting.
Proficient Services
Proficient with:

DJ Consoles & MIDI Controllers,
CDJ Players.,
Lighting Controllers,
Lighting Fixtures
Abelton Live,
SoundForge, Acid Pro,
Traktor, Serato, Virtual DJ.
Composed 17 original tracks for local artists since 2013.
Continuous mixes and samples available upon request.
Recent Venues Performed
3 Sheets – Atlanta, GA.
Little Five Spots – Select Nights, Atlanta, GA.
Twisted Taco – Select Nights, Atlanta, GA.
Numbers – Select Nights, Houston, TX.
Radigital Studios (Live Feed) – Atlanta, GA.
Hotel Buckhead – Atlanta, GA
Numerous wedding venues, both big and small.
Recommended Venues
 Sheets Atlanta, GA – Bar, Lounge, Club, Restaurant.
Brass Town Valley Resort – Resort.
Georgia International Convention Center – Atlanta, GA.
Villa Christina – Atlanta, GA. – Resort, Exhibit Hall, Hotel.
The Venetian Room – Atlanta, GA. – Hotel, Exhibit Hall.
International Hotel Group – Buckhead – Atlanta, GA.
Taste of Atlanta – Various locations around Georgia, Outdoor and Indoor. 
Loyalty Points
Earn loyalty points for every hour you book an event or for every project you record at Radigital Studios. Other points offered for all products available.
Referring family, friends and businesses that book an event with Radigital Studios receive instant discounts. The more you book, the more points you earn, and the more you save.
Business Hours
Monday 10:00 am – 7:00 pm
Tuesday 10:00 am – 7:00 pm
Wednesday 10:00 am – 7:00 pm
Thursday 10:00 am – 7:00 pm
Friday 10:00 am – 7:00 pm
Saturday 12:00 pm – 5:00 pm
Sunday Closed
* Extended hours are also available for special projects, recording sessions, and performances.